Book Giveaway: Ethical Water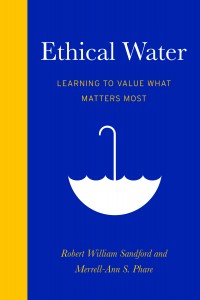 This new book by Bob Sandford and Merrell-Ann Phare, two of Canada's most authoritative experts on water issues, redefines our relationship with fresh water and outlines the steps society will have to take to ensure the sustainability of our supply for future generations.
In ten years, what will be Canada's most important ethical water dilemma?
For a chance to win a copy of Ethical Water, comment below or send your answer to kerry (at) watercanada (dot) net. Contest closes on Friday, December 9.