Eco-Journal Reviews Water Canada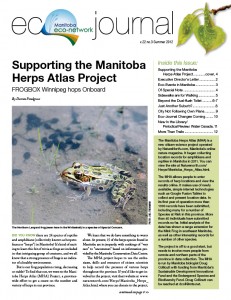 Every now and then, we like to toot our own horn. The Summer 2012 issue of the Manitoba Eco-Network's Eco-Journal features a pretty swell review of Water Canada in its "Periodical Profile" section. A few choice excerpts:
"Water Canada is a smart read for policy-makers, NGOs focused on water issues, and knowledgeable citizens."
On "Don't Drink the Water" (March/April 2012): "…the piece elucidates both the history and current state of the on-the-ground water challenges the community faces—just the kind of analysis that can see good magazine journalism lift the reader beyond the surface-skimming daily-news doldrums."
Thanks to editor Joel Trenamen for the kind words. For a PDF of the whole review (and access to the entire newsletter), follow this link.