November 28, 2012: Security and Emergency Management Workshop for Water & Wastewater Utilities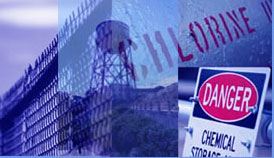 Ottawa, ON
Website: Click here.
Building on previous topics and success, this year's Water Utility Security Workshop will feature presentations on emergency management, planning for impacts of climate change, flood management and much more. The keynote speaker will address the delegates on "Why we need to be prepared for a cyber-attack" and case studies related to flood emergency management in Australia. A table-top exercise will follow in the afternoon to create a strong networking among the workshop delegates.