Packing for Tanzania
A year ago, Kilimanjaro seemed like a plan for the distant future. Many early mornings of five-kilometre prep runs later, only 11 days remain until I board a plane for Africa and land in Arusha, Tanzania. It's hard to believe.
I'm not the only one spending more time on the bike path or in the gym. A team of over 20 intrepid Canadians has spent the past several months gearing up to climb to Africa's highest peak (19,341 feet above sea level) in support of WaterCan, an Ottawa-based charity that focuses on water and sanitation projects in East Africa.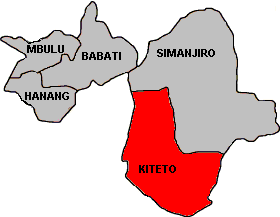 Along with expedition leader Ben Mulroney, we'll start with a trip to the Kiteto District to get a first-hand experience at one of WaterCan's project sites in a Maasai community. I'm looking forward to learning about the systems (both technical and social) that the community uses to keep the water flowing.
When we return to Arusha, we'll repack our bags with warm merino, fleece, and windbreaker layers and begin the five-day ascent to Kilimanjaro's Uhuru Peak. While I'm not looking forward to the blisters, but I'm definitely looking forward to witnessing the mountain's majesty and sharing stories and photos of our trip upon return to Toronto.
So far, family, friends, and colleagues have helped me raise nearly $11,000 to support WaterCan's good work. If you'd like to support the charity via the Climb for Life initiative, check out my donation page. Or, if you're in the Toronto area, join us on Wednesday, October 3 for Summit Like It Hot, one last fundraiser before we leave the continent. All funds raised go directly to the charity.
Thanks for your support!
RELATED: CIDA Renews and Expands WaterCan Partnership, Blue Bash a Success