Jess Enters the Great Water Challenge with Waterlution
This month, I entered into the Waterlution Great Water Challenge—an online, interactive, nation-wide program, for SYP's under the age of 30 that aims to get participants out into their local communities to learn about the local water supply problems.
About the Great Water Challenge
The Great Water Challenge (GWC) was developed by Waterlution, a non-profit organization that engages young leaders, organizations, businesses, and communities in fostering pattern-breaking and pattern-making change towards inclusive, sustainable ways to manage water. By enrolling in the Challenge, SYP's will learn where their water comes from, about the history of their watershed, and how changes on the landscape will affect the future environment. The Great Canadian Water Challenge is part of Canada's 150th celebrations that will be celebrated on July 2017.
Involvement
I have signed up as a participant in the GWC and will be share snapshots of my experiences on here.
You can see other GWC participants' blog posts at the links below: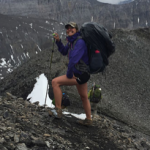 Brigitte Meyer: http://bit.ly/BrigitteMeyer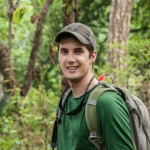 Shane Schofield: http://bit.ly/SSchofield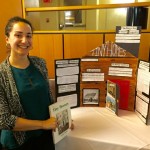 Madeline Collins: http://bit.ly/MadelineCivillian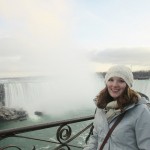 Kathleen Johnson: http://bit.ly/KJohnsonH20
How it works
The GWC is organized in two levels: Levels 1 is a nine-week online experience, incorporating four challenges which must be documented online through a blog post. Each challenge is accompanied by a webinar from an SYP water leader, such as The Water Brothers and Sarah Carson Fox.
Level 2 is a hands-on experience focused on creating regional teams of participants. Members of each team will meet at workshops and youth engagement events.
There are a whole bunch of prizes that can be won by completing the challenge, such as backpacks, gift cards, and tickets to local museums. The grand prize winner gets to join the Canadian delegation at the next General Assembly of the World Youth Parliament for Water. Points are earned based on time and effort put into each challenge!
To learn more about the GWC, you can watch the following video provided by Waterlution here.
To read Jessica's second GWC post, read here.