The Water Brothers: Model SYPs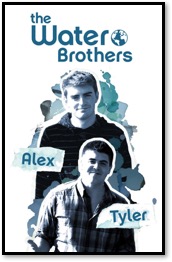 Alex and Tyler Mifflin are the co-hosts of their own eco-adventure TV series called Water Brothers, which is broadcast on the TVO network. Currently, they are hard at work editing their 4th season, which is expected to be aired in January 2017.
As the name suggests, each Water Brothers episode focuses on "uncovering the most important water stories of our time. What are the problems, and where are the solutions to help us better protect our most precious resource?" They travel across the world to explore key problems in water and the solutions that will better protect Canada's number one resource.
I interviewed The Water Brothers, because they are two SYPs who have already made their mark on the water industry. They are two individuals with big goals and ambitions. I wanted to hear from them firsthand how they were able to do it, what influenced them, and about their challenges and successes. They inspired me to work harder, to follow my dreams, and that showing my passion for water is more important than credentials.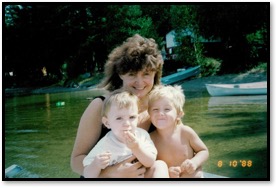 Becoming  SYPs 
The main thing I took away from them is how sharing your passion and working hard can lead to an impact on water issues. They said: "Follow your passion. If you get the opportunity, do it. Find something you would otherwise do for free and figure out where it can take you."  As an SYP trying to find my place in water conservation, as most of you probably are, it's a challenge figuring out what piece of the puzzle I'm and where I fit best. The Water Brothers said they were able to get into the film business, because it was a right-place, right-time opportunity. Getting the opportunity right out of university to do something so aligned with what they both studied—Alex Studied Environmental Studies and International Development at Dalhousie while Tyler studied film production at UBC—is a rare scenario, but they also said it wasn't planned. They never grew up thinking they wanted to start a TV series to share their passions for travel, adventure, environmental conservation, and communicating with SYPs. It happened because they followed what they love and seized opportunity when it arose.
A dream the Mifflin brothers share is that "conserving the environment will become second nature to humans." Leaving the house with their reusable water bottles was not enough for them. They both said, "We feel we have a responsibility to help the environment and we would feel bad if we didn't."
It's no secret that The Water Brothers have accomplished a lot, and you may be wondering where did their drive start?
Inspiring Figures
"While we obviously were inspired by well-known figures, like David Suzuki, Sir David Attenborough, and Sylvia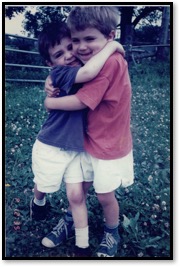 Earle, none of them helped mentor us in the creation of our show, or helped us on our career paths. It was our parents 100 per cent," Tyler said proudly. The Mifflin brother's parents instilled their passion for the outdoors, took them traveling, and inspired their love for wildlife. With both parents working in the film industry already, it's no surprise that they both took a liking to, not only environmental issues, but capturing the beauty of nature through the lens. Though it seems like the perfect backdrop to a successful career, with their parents working in film and inspiring them with their love for the outdoors, both brothers said starting the show didn't come without its fears and challenges.
Overcoming Fears and Staying Motivated
"Our biggest fear with the show, would be making content that no one wanted to watch or care about," said Tyler. Without an audience, you don't have a show, and launching the first seasons evoked a lot of fear that no one would watch their series and the dream would all come to an end. So, how did they keep their heads up? They remembered the incredible opportunities and people they have met along the way and how worthwhile it all has been, no matter how hard it seemed. Seeing women who had to walk for kilometers every day to provide water for their families helped the Water Brothers put their challenges in perspective. Thinking back on memories like this is what helps them overcome their challenges. I think this is a lesson everyone can use in any aspect of their life. We all go through hard times, whether it's failing a test, not getting the job you wanted, or dealing with health issues beyond our control; we all feel unmotivated when the going gets rough. Yes, maybe your situation is tough, but many people across the world have it worse. So, stop yourself from getting down in the dumps, because that won't help, and let's get back to work!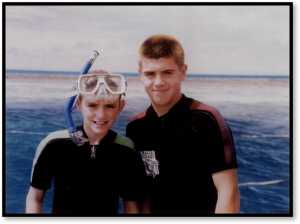 Challenges the Water Brothers Have Faced
Even with this knowledge, the brothers still faced challenges. They always wanted to be making content on environmental issues in a serious manner while engaging an audience. They keep their audience engaged by making the episodes short, fun, and including a diverse range of subjects. Environmental issues can seem overwhelming at first, but the brothers make it a goal in every episode to keep the viewers feeling hopeful that, together, we can overcome serious environmental issues. "Keeping the right tone is a tough balancing act, but a very important endeavor," they said. Even when you feel like your actions are not making a difference, if you weren't doing anything, then the problems will just get worse; if you are genuinely trying to help the situation, you know you're on the right track.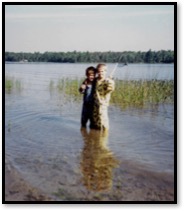 Staying Optimistic on Water Management Problems
Though environmental challenges can seem overwhelming, the brothers are confident that together SYP's can work as a team to overcome these challenges. The brothers believe that "if the public was more informed on environmental issues, then we would be able to elect leaders with the political willpower and mandate to take action and make the necessary changes to get to where we need to be," said Tyler.
As you can tell not only are the brothers two hard-working environmental conservationists, they are inspiring individuals who believe that together they can overcome the environmental problems not only in Canada, but internationally.
Successful TV Series: What Can We Expect Next?
If you are now dying to see the new series in January, here is what the Water Brothers were able to tell me about their upcoming series. Expect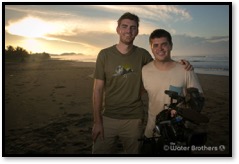 not just Canadian but international water issues facing the world today, including an adventure packed episodes in Brazil! This episode specifically highlights the connection between Amazon deforestation and droughts. You will get to learn about the role that trees have in transpiring huge amounts of water into the atmosphere and the effects that occur when large amounts of forest is cut down, such as changes in the water cycle and rainfall patterns. If you're an environmental advocate like me, I'm sure you can see how deforestation connects with crops, farming, and the livelihoods of the people living in affected areas. Each season, they also do one episode that is specifically on Canada. This time, the focus will be the effects of climate change on water. They went across the country identifying how climate change is affecting the water supply for all Canadians and what is being done to conserve our number one resource. There will also be an episode highlighting aging water infrastructure problems, which Water Canada is particularly excited to see as this is one of the biggest issues we highlight in the magazine.
Too Excited for the Series
If you can't wait for the series, connect with The Water Brothers online at their website, follow their social media platforms, or join the Great Water Challenge (GWC). I have mentioned this challenge in a previous post, but if you haven't had the chance to read that yet, know that The Water Brothers have partnered with Waterlution on the Great Water Challenge. The brothers believe that there is only so much you can learn from textbooks and informative TV. For them, the Challenge is a great way to get SYPs engaged as a team and for us to break away from our technology-driven, sit-at-a-desk-all-day lifestyle! GWC is a way to get SYPs out in the community, speaking with water leaders on problems in the sector, and integrating technology into solving water problems. It's also a way to gain a true understanding of water issues in each participants' local area. Water Brothers have donated prizes and will appear in webinars exclusive to participants in the Great Waters Challenge. They both said, "We are all about raising awareness and education. We aren't necessarily the problem solvers, but want to give a voice to youth and promote people to learn more about these issues. Therefore, anyway we can do that with other organizations is a real honor and pleasure for us." I completely agree with them that this is a fantastic learning platform for anyone, a great way to meet other like-minded people, and gain knowledge. Make sure you sign up for the Great Water Challenge in order to access all these exciting prizes, challenges, and webinars with The Water Brothers.
The Water Brothers are definitely two to watch out for in the water conservation world, and I don't think this series will be the last of their work. With their drive to solve issues, I'm sure we will be graced by their passion for the environment for many years to come.
If you want to learn more about the Great Water Challenge and The Water Brothers involvement you can find out more here. Though it's too late now to sign up for the Great Water Challenge, I'm a participant and will be posting about my experience here on the blog!
Link to other Water Canada and Water Brothers Content