Five Tips from a Successful Young Professional
Aline Bennett is a water and wastewater assistant project engineer at Opus DaytonKnight in Vancouver, British Columbia. She completed her Bachelor of Engineering in biosource engineering at McGill University and her Master of Applied Science in civil engineering with a focus on pollution control and waste management at the University of British Columbia. In 2014, she became a member of the Canadian Water Network's (CWN) Young Professional Committee. Now, Aline coordinates webinars on cross-disciplinary water topics for CWN.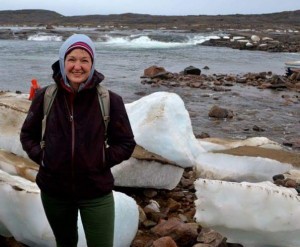 Aline's experiences and achievements are a great example to all aspiring SYPs in the water sector. Below are Aline's five tips for success
1.   Crossing disciplines for effective development
Understanding the intersection of water systems, people, and sustainability is important. Positive and effective change comes from having a diverse knowledge base. "Changes don't come about strictly through technology advancements; they come about through policy changes, mentality changes, investments, as well as, of course, technology advancements." For example, exciting changes in water management are coming from the introduction of data science to the field.
2.     Listen, ask, and observe other water leaders
Listen to what other SYPs have to say and consider their ideas. Industry leaders will take the time to teach and explain complex information. Observe how experienced leaders achieve effective improvement.
3.     Reflect back on your achievements
Don't bring yourself down. In Aline's words, don't get caught up "being too self-deprecating." Reflect on where you have come from; don't just focus on your lows. Your achievements are worth celebrating.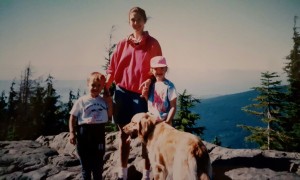 4.     You can't solve every issue
Don't get overwhelmed by the fact that you can't solve every issue. "A broad skill set is required, which won't all be developed at at university," said Aline. Ask yourself: What skills do you have that will make a big difference to specific problems?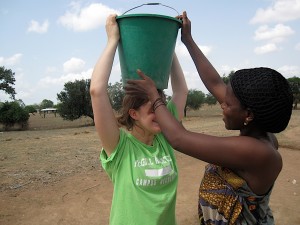 5.     Know your limits
Aline took time off between her undergraduate and graduate work, but it was a personal choice. Here's why she made the choice:
It gave her a purpose for pursuing her Masters, instead of just going through the motions;
It gave her a chance to consider what area she was interested in focusing her studies on;
And it helped to save money
If you need to hit pause then do it.
Aline's tips are valuable for navigating the water sector, and I recommend checking out her CWN profile or joining her next webinar on December 1st in which Émilie Lagacé, senior policy advisor at Environment Canada, will talk about the European Union Water Framework.
The webinar link: http://www.cwn-rce.ca/events/student-and-young-professionals-events/cwnsyp-webinars/
In the comments below, share a tip that you have learnt and how it helped you!