Dispatches from Water Town
Looking twenty years in the future, Andrew Hellebust shares his futuristic, fictional vision for a wholly sustainable community called Water Town. See Part II below to continue from WC page 7.
Welcome to Water Town, 2037. Twenty years ago, headlines spoke of energy efficient central treatment facilities, net-zero houses with small natural gas boilers, and the self-sufficient Water House that collected rainwater and utilized composting toilets. Infrastructure design was mostly linear, flowing from central plants to individual consumers and back. Much would change when Water Town started talking to Water House.
Water House in 2037 is part of a distributed water, energy, and organics network and offers dispatchable water and energy generation. The building acts as a cell within an organism, connected by a central nervous system of communication. For example, based on a directive to minimize the greenhouse gas impact of the entire system, a central command system can interrupt connections to buildings for short periods, vary the supply rate, or draw water back to the grid. Storage tanks attached to buildings deliver water at pressure using bladders of compressed air, height, or pumps. The direction and speed of flow is determined by uses with the highest priority, for example, for fire-fighting—all tanks push water to a single building on fire.
Limited fossil fuels became too valuable to burn. Agriculture had been reliant on ammonia fertilizer produced using natural gas and mined phosphorus (P) and potassium (K). Over time, humanure became a significant source of nitrogen (N), phosphorus, potassium, and organics, supplying half of the total input to local food production, the other half supplied by compost, animal manure, and as-needed, chemical and mineral supplements. Charcoal from local biomass pyrolysis electricity generators is steeped in N-P-K leachate from humanure and used in agriculture as a slow-release fertilizer.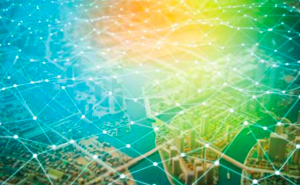 PART II
Low-dilution toilets keep humanure concentrated and improve the efficiency of chemical recovery of nitrogen and phosphorus using zeolites and struvite. Buildings are set up to compost humanure on-site, adjacent to food production. In denser urban areas, the toilet is part of a transfer system where composting serves multiple buildings and is exported to nearby agriculture. Farmer Molly Tilth grows vegetables on a once abandoned farm, which is part of a revitalization of farms near urban areas. She says, "The soil was eroded when we started, but year-by-year, with trucks delivering black earth from the town, we've built up a nice, deep topsoil. We get a carbon credit for avoiding chemical fertilizer, too."
Water is still used in toilets for bodily cleansing, maintaining a gas trap, and keeping surfaces slippery. However, the way Water Town managers think about water has evolved. Water is used selectively and not just as a carrier of waste.
Twenty years ago, a multi-unit residential Water Condo plan wasn't permitted, because most small towns had water infrastructure operating near capacity. But the city councillors and planners finally saw a new opportunity to make efficient use of the city's water, so they approved the project, provided the developer met strict water and sewage management targets. Peak hour connection with the town was reduced by 90 per cent, and the daily water demand and sewage production was reduced by 50 per cent or more.
Water Town Councillor Matt Capacity said, "We wanted our normal development charges, but the pipes couldn't handle any more flow so nothing was going to get developed. With the Water Condo model, we could see a way to allow not only this project, but a couple more of the same size before having to invest in new capacity. We shared a bit of the cost of the on-site measures and still came out ahead by delaying expensive centralized investments."
Inside every new unit, there was a porcelain toilet with a small water trap. To flush the device, a flap would open up to remove the contents by vacuum, leading to a central composting system in the basement. Initially wet material would be drained and mixed with carbon in the first stage to achieve the right moisture level and carbon-to-nitrogen ratio, encouraging high-temperature composting. A finishing stage provided time to produce a stable soil-like product. Each unit also had a gardening plot where rainwater and outside supplements, such as fertilized bio-char, organics compost, and stabilized compost from humanure were available.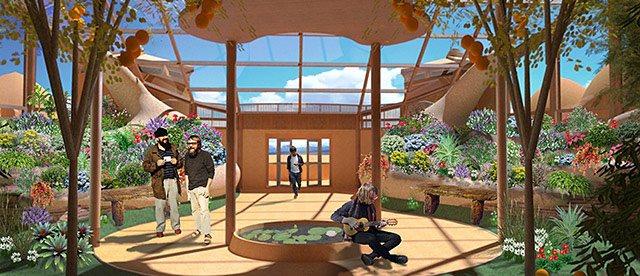 Greener gardens
Making use of humanure and greywater led to other community benefits. A greenhouse greywater system served as a community gathering spot, where people read, walk their pets, or harvest food.
"I stayed on my own floor in my old place," said resident Jill Prominade, "but here I get out most days either to my plot outside, or to enjoy the light in the winter in the atrium."
Central urine diverting fixtures and compost leachate from the toilet composting facility drained to the greywater system, achieving a balanced nitrogen, phosphorus, and carbon ratio that allowed the high-carbon greywater to be easily digested. Treated rainwater supplemented town drinking water for potable supply. Treated greywater and rainwater fed a non-potable supply for washing and outdoor irrigation. In Water Town, these ideas were no longer taboo.
Another portion of the effluent infiltrated into greenspace around the building to maintain the natural groundwater budget. A balancing tank was programmed to discharge effluent to the town sewer at night or based on the status of the central system. A potable water cistern was used to supply the building during the town's peak demand hours and could also push water out in the event of a fire.
A First Nations community, population 500, that resided just outside of Water Town grew increasingly frustrated that they could not expand housing for lack of capacity at their drinking water treatment plant. Economic development manager Claire River recounted that they "decided to install rainwater harvesting on existing homes and free up enough capacity to build the new houses."
Reducing the demand by only 16 per cent allowed new houses to be built. The rainwater technology freed the community from reliance on a central system and led them to re-evaluate all of their economic and life support systems. They didn't stop at rainwater harvesting and undertook deep energy retrofits of existing houses, built energy-positive houses with dispatchable water and energy storage, created an organics management system to supply half of their food needs, and implemented humanure and solid waste measures to extend the lifetime of their sewage lagoon and landfill indefinitely.
It took twenty years, but Water House, Water Condo, and Water Town finally got together, with benefits far beyond what self-sufficient and net-zero buildings could achieve. In fact, cooperation amongst all system levels was the only way to reduce reliance on fossil fuels by an order of magnitude and live abundantly using natural resource flows.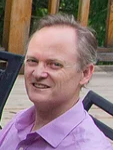 Andrew Hellebust, M.S.E., P.Eng. is the president of Rivercourt Engineering.