Travelling AquaVan 150 Connects Communities to Waterways
In celebration of 150th anniversary of Canada's confederation, Ocean Wise was commissioned to connect Canadians to our coastlines with a seven-month tour, visiting 150 stops across the country. With a 28-foot mobile aquarium, the AquaVan 150 tour has been travelling across Canada with Pacific sea creatures in tow for over four months.
"Canada's waterways act as a crucial part of the AquaVan's mission to bring the ocean to Canadians," said AquaVan manager, Catriona Wilson. "In order to bring programming cross-country, this tour heavily relies on fresh water, collected from the communities we visit. We wouldn't be able to bring these creatures coast to coast if we didn't have access to Canada's bountiful fresh water."
In total, the AquaVan 150 has four mobile aquaria that house invertebrates, such as sea stars, sea cucumbers, crabs, and anemones, which all require salt water. AquaVan crew members use fresh water from potable water sources in the communities they visit, whether it's in a landlocked town like Brandon, Manitoba, or in a coastal city like Halifax, Nova Scotia, to replenish the on-board reservoirs.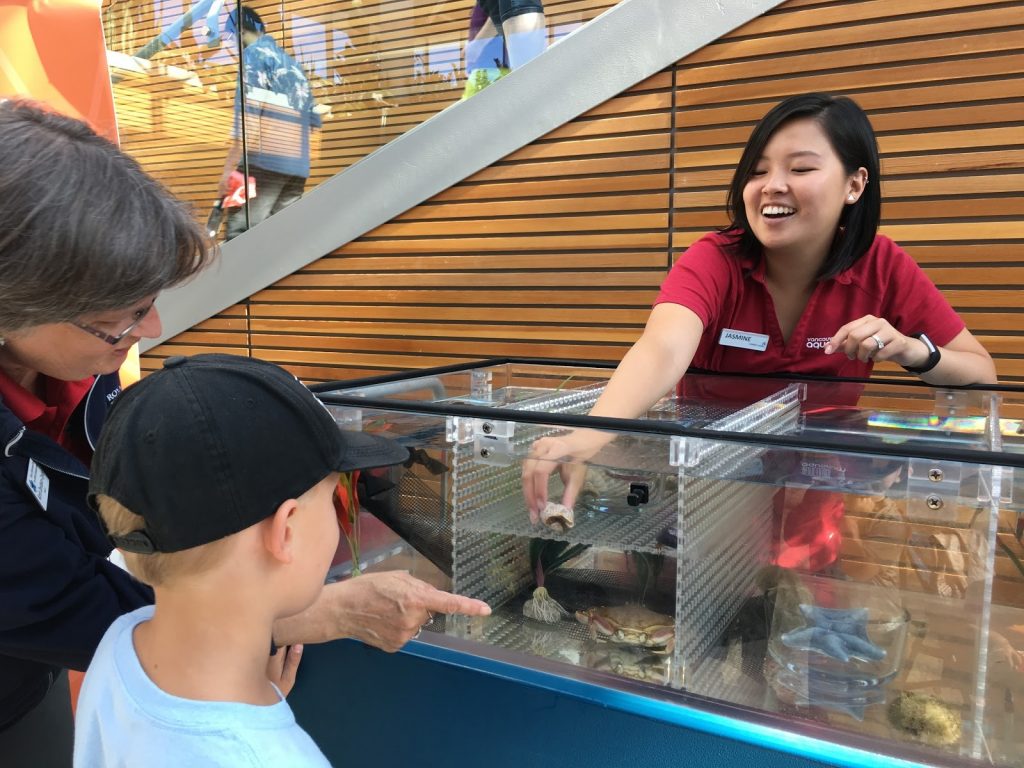 Educator Jasmine Wei at community stop.
"It's quite remarkable being able to bring these amazing sea creatures from the Pacific coast to landlocked communities" said Wilson. "Sometimes we take our access to the ocean for granted, but you begin to appreciate how lucky we are once you see someone from the Prairies light up after touching a sea star for the first time."
The AquaVan's custom-built trailer houses extensive equipment needed to maintain the creatures' unique, aquatic environments. As each aquaria needs to be filled with salt water, on-board salt is used to create an environment suitable for the creatures to live in. Their state-of-the-art unit has three large reservoirs, allowing the crew to have a constant supply of salt water, as well as to monitor and adjust pH levels as needed. Each day is met with a variety of animal husbandry tasks that include feeding, siphoning, monitoring salinity, pH, and water quality for the animals. Approximately 40 Litres of salt water is removed each day through the siphoning out of animal excrement and uneaten food, which is then replaced with clean salt water from the on-board reservoirs.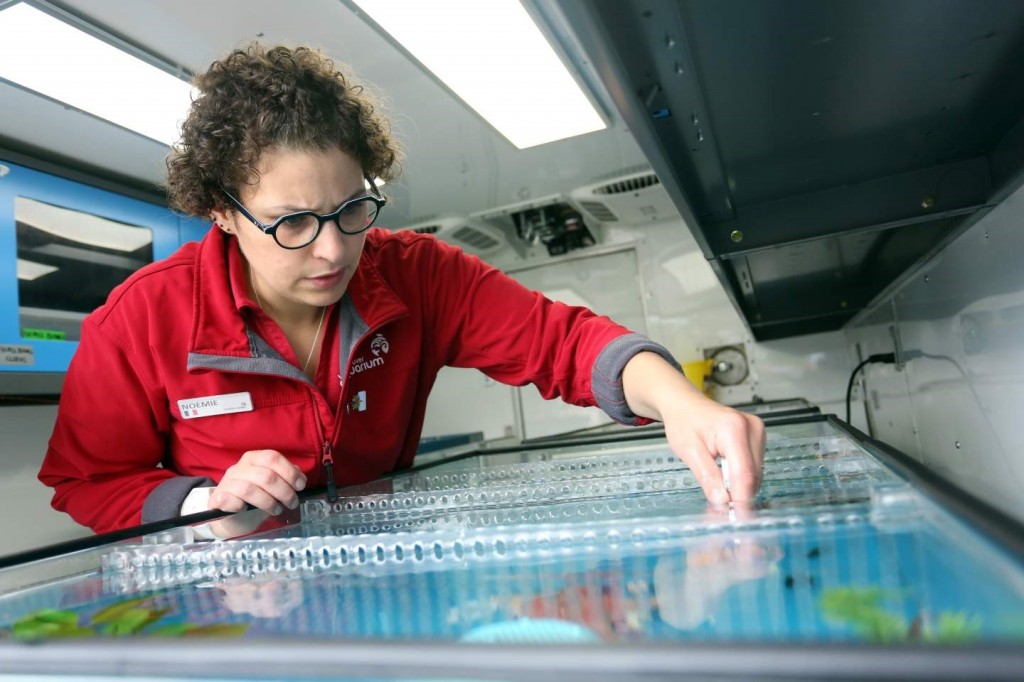 Educator Noemie Matar feeds the creatures inside AquaVan 150.
One of the program's main goals is to promote ocean conservation and programming, including information on Canada's waterways, region-specific information, and environmental challenges, in addition to interaction with unique, hands-on exhibits.
"Our hope is to get people across Canada to care about our oceans and incredible waterways after interacting with some very amazing sea creatures" said Wilson. "We hope that once people have found a connection to the ocean, they'll want to do their part to help protect it."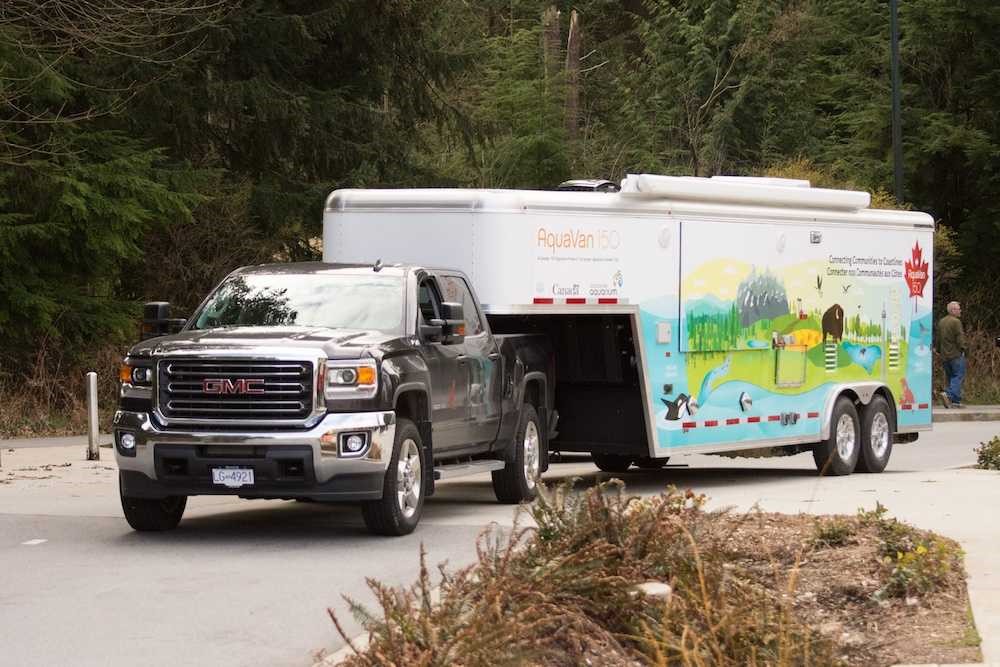 AquaVan 150.
The AquaVan 150 left Vancouver in early April and will be on the road until November when it will arrive back in its hometown. This Canada 150 signature project will visit nine provinces in total and is sure to be coming to a town close to you. Check out their upcoming plans at www.aquavan150.ca.