Water Drama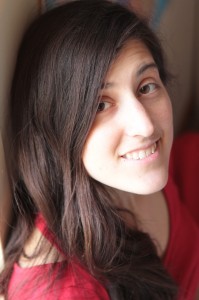 Humour can be great device for dealing with serious issues. In the theatrical play, DIVINE, Natalie Frijia's depicts a wild west water crisis based in Ontario—an all-female dystopia—that delivers a lighthearted glimpse of a world without water.
Swan and Lem, a.k.a., The Grand River Bandits, are searching across the province for the most coveted water diviner by the name of Penn (played by Amanda Cordner). They find her at a whiskey bar where bartender Marion (played by Christina Bryson) and Seven (Haley Garnett), who is also our narrator, are ready to defend her. Other characters come into the mix. They are all seeking either to possess or harm the water diviner—desperate times; desperate measures. Grim as this all may sound, the cast of quirky characters and their backstories are laugh-out-loud funny. The gun slinging, whiskey slugging, and water dousing, with songs immortalizing the spiteful spirit of water, make for an entertaining journey.
Directed by Storefront Theatre's Artistic Managing Director Claire Burns, DIVINE is featured as part of the Toronto, Ont. SummerWorks Performance Festival | August 3-13, 2017.
Playwright, Natalie Frijia is a Toronto-based PhD candidate in drama and environmental studies at the University of Toronto's Graduate Centre for Drama, Theatre and Performance Studies, and the School of the Environment. Water Canada caught up with Natalie Frijia to learn more about the play.
How did you get interested in Ontario water issues?
I have always been interested in Ontario water issues. I grew up along the St. Clair River in southwestern Ontario, just south of Chemical Valley. It was not uncommon in the region to hear air and water quality warnings, sometimes frequently, revolving around possible chemical releases from the plants. My best friend and I learned about boil water warnings and thermal pollution from her grandfather, who wanted us to understand that how we culturally relate to water has serious impacts on future sustainability, and that if we treat water as nothing more than a place to dump chemical waste, we can't expect very much of a future at all. He also told us stories of when the river used to freeze right over in winter so they could drive right across to the U.S. side. That's how he discovered that climate change was real: when the river stopped freezing, and drivers broke through the ice, sinking right to the bottom. I don't really know if any of that was true, but it certainly got our attention!
What is the central thesis of the play?
That we need to take care of what we've got when we've got it. It's sustainability versus desperation.
How did you research or develop the content?
I developed the show through Storefront Theatre's inaugural playwriting unit, in 2015-2016, with dramaturgy by Emma Mackenzie Hillier, (who was heading up the unit). I specifically aimed to write the play not as an activist piece, because I've seen way too much theatre with beautiful environmental intentions, end up more as a performed lecture or thesis, rather than a story. I wanted to write something that would take the audience to another world entirely, and deal with water issues sort of 'sideways'. So I set the story in a post-apocalyptic wild west where there had been no water for a number of years.
Though, have to give credit to a really amazing Shakespeare professor I had back in undergrad, who taught a class on 'Shakespeare's problems'. I remember the professor saying that every time Shakespeare wanted to satirize something going on in his contemporary society, he had to be wary of anyone in power who might take offence or revoke patronage. So he would take the same issue, and simply set it in a different country or time. Audiences could make the connections and analogies on their own. That idea always stuck with me, so when I wanted to write a play about water issues, I thought about this displacement tactic and decided to give it a try. Drawing from (and playing with) the tropes from a dusty wild west really helped to bring that story alive for me.
The other place I got some inspiration for this was in a book, whose title I can't recall anymore, about female adventurers. One of the entries was on
Evelyne Penrose
, a third-generation water diviner, who was once hired by the British Columbia government to find water during one of the Okanagan's worst droughts. She is still the only water diviner to ever be on the provincial payroll. In her journals, she writes of being able to feel water simply by placing her hand over a map. Now, I don't know where I personally stand on the existence of actual water diviners. When researching this, I've met people who swear to me that their grandparents or great-grandparents are diviners. I've also read my fair share of scientific articles proving divining to be a pseudoscience. Either way, I thought it would be one interesting way to explore a waterless world.
What do you think viewers will take away from the play?
I hope viewers take away the idea that we need to take care of and be conscious of the water we currently have. I think, especially in Ontario, we have a tendency to assume that our resources are inexhaustible, without fully understanding how much is there, or what impacts our industrial / human activities are having. If viewers walk away thinking of water less as an object at our disposal, and more of something we need to take care of and conserve, that'd be great. Though, I also hope the viewers have a good time in the wild west!
Will there be performances anywhere else in Canada this year?
I'm not sure about this yet. We'll have to see what happens after Summerworks.