Water Loss Map
The founder of Ontario's Waterlix has developed an interactive map that shows the costs associated with water loss (i.e. non-revenue water) of Canadian municipalities across Canada. For each location, the map displays the annual costs of water leakage, the total annual volume of lost water, the CO2 emissions from water leakages, billed lost water, and non-revenue water. The map also estimates the costs associated with building damages.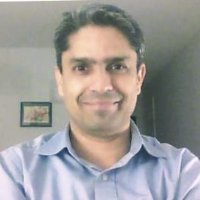 Waterlix's founder, Mehrdad Varedi, who created the map said,"The reason I published the data, was to show the size of the problem of water loss and its costs for Canadians and the rest of the world. The non-revenue water is actually the cost that we are all paying in form of the rising cost of water. The map is a reflection of the data collected by Environment Canada. I just wanted to share it with others in a visual form."
The wasted water and wastewater values are calculated by averaging the water fees of Ontario municipalities and the combined value of water and wastewater is considered (estimated to be $3.8/m3. The CO2 emission is calculated based on an approximation of the required energy for a cubic meter of water.
"Annual $4 billion dollars is the cost of the water loss in Canada, and others can find estimates by comparing their populations."
Varedi's passion for the water loss and leakage problem is what led him to found his company, Waterlix (formerly Water Revenue Management Consultants).
Waterlix's WL-Ray technology uses machine learning to visualize vulnerable locations on a watermain. It can help utilities control that their water loss in three-to-five years. Varedi added, "I am pitching the solution every where to stop this water loss in the fastest way and the most cost effective way. The financing gap for infrastructure can be easily bridged if we know that breaks are not happening everywhere."
Data sources and notes:
The non-revenue water percentage and the volume of water in each city is taken from Environment Canada Summary Data (2009, updated Oct 19, 2011)
The authors note that the U.S. EPA has stated that the water leakage in homes is equal to 11 million households water use, which is 10 per cent of the total households in U.S.
Water Damage is calculated based on 40 per cent of the total paid home insurance to homeowners.
Waterlix uses open data sources, proprietary data, GIS layers, and satellite images, and machine learning to pin-point small segments of a municipality's watermains that are vulnerable to leak or break.